Hydraulic Hose Test Bench Testing Bench Testing machine Pressure Test Samway T Series
Key Features
Samway Hose Test Rigs offer many desirable features:
Liquid, Gas or combined testing systems available.
Test Pressure capability to 100,000psi (6000Bar) and above.
Pre-engineered designs available for common test applications.
Fully customised engineering capability offered for unique applications.
Choice of fully enclosed, safety-interlocked cabinets or open platform design.
Single or Multi-Station capacity to suit any production or service orientated based business.
Manual Control or fully integrated PC/PLC Control and Data Acquisition configurations are available.
Stationary or Mobile versions available.
Containerised versions can be supplied to suit offshore temporary demands.
Proven reliability, easy to maintain and robust.
Above you will find specification of some Hose Test Rigs we have supplied in recent years, please contact us with details of your unique Hose Test requirements and we will be happy to engineer a proposal to suit your requirements.
Specification/Model

T100

T150

T200

T300

T400

T500

T600

Maximum Pressure

100 MPA

150 MPA

200 MPA

300 MPA

400 MPA

500 MPA

600 MPA

Pump

200mm ID big pump Made in Germany

Quick Fill Pump

Included as standard Made in Taiwan

Test Port

NPT ¼ and ½

Protective Glass

Standard

LED light

Optional

Dimension L*W*H

1800*800*1200 mm

Weight

350KG
Samway T series Hose test bench details Hydraulic Hose testing bench details.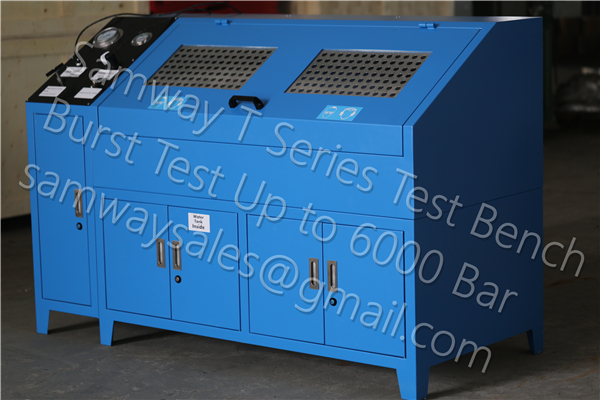 The Samway T series all come with thick metal protetive net and anti-blast glass for protection during the hydraulic hose pressure testing procedures.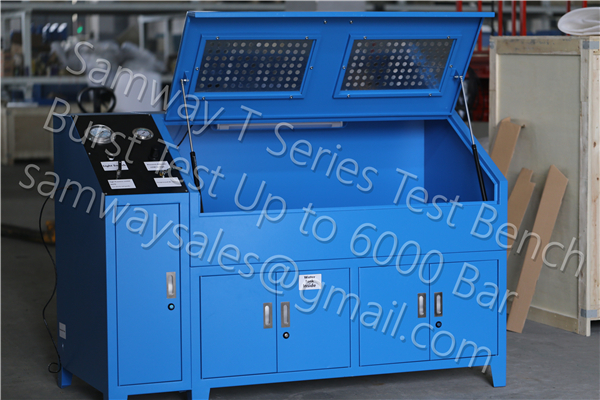 Samway T series come with High quality Large valume Testing Pump ( Pump made in Germany ) for superior Hydraulic hose testing results and durable.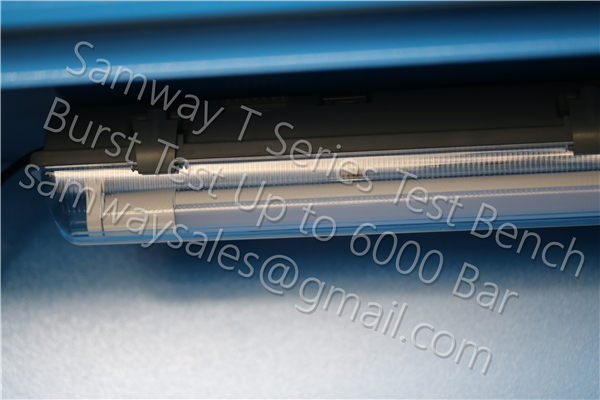 Samway T series come with LED light for better vsision ( this is an option )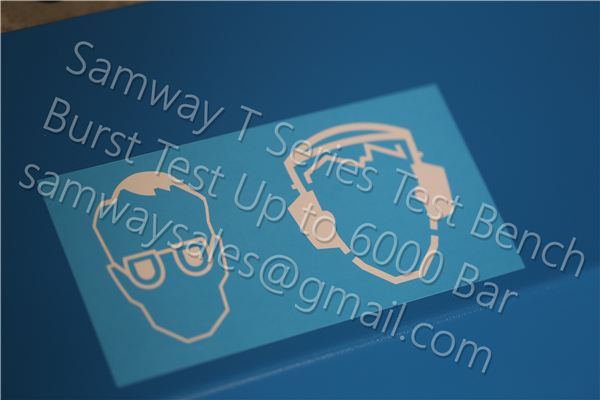 Sawmay T series mee the Safety standards of the Eurpean Clients.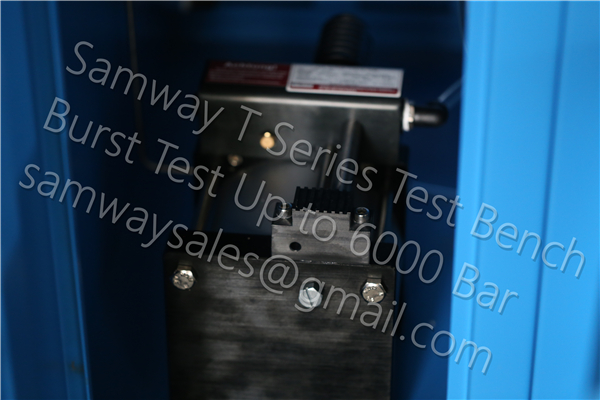 Smaway T sereis come with the German Pump, high quality durable and large valume for long term testing.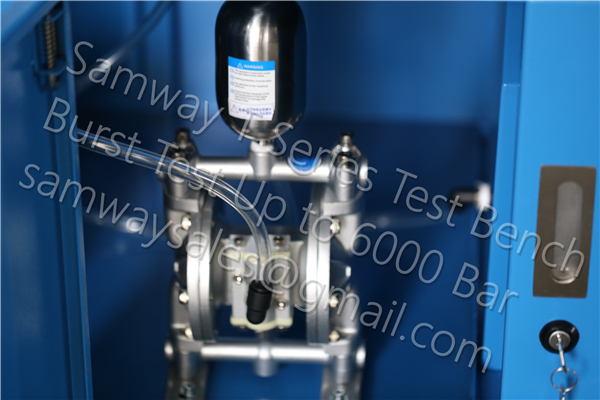 Samway T seris all come with standard fast fill pump as standard for fast water fill which enable fast pressure testing.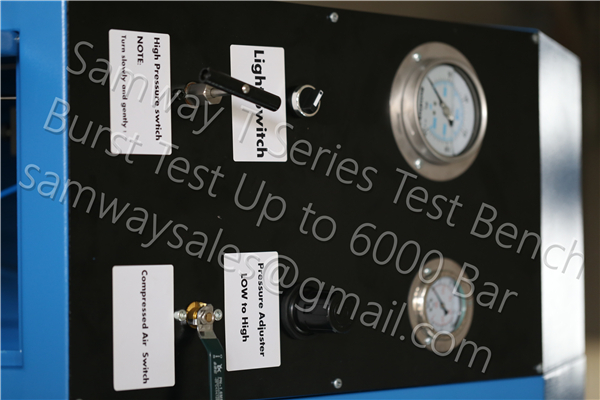 The control panel ( available for any language we can custmize it )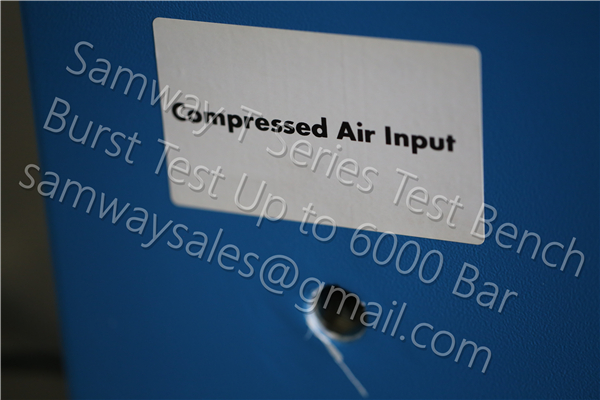 Samway T series hose testing bench is Brand new , desgined for durablity and Performance.
Large volume pump Made in Germany makes all testing a easy job.
Samway T series Hose testing bench is a fully compressed air drvien hydraulic hose pressure test bench up to 600 MPA.
Models available from T100 to T600 , which will have at least one fit for you.